Visiting Acadia National Park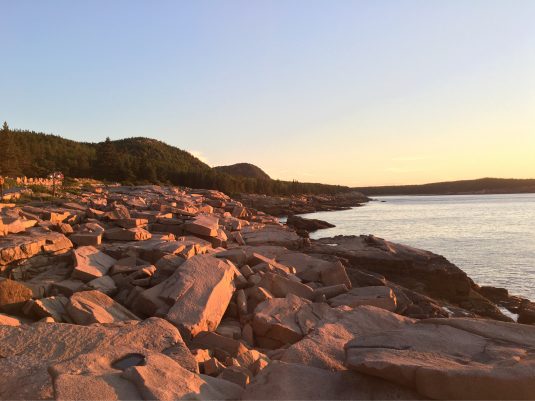 We made our way to Acadia National Park in Bar Harbor Maine to find a spectacular sunrise. The park itself is a unique mixture of outdoor adventure and country club amenities.
The park campgrounds are fairly typical for the national park system and provide well kept sites which are nicely spaced. We spoke to a park ranger who suggested the best day to catch the sunrise is mid-week. Apparently most visitors either do the early morning first in their trip or catch the view just before they leave at the end of the week.
Five things to do:
Have your NP book stamped and autographed! There are many cancellation stations – find a few.
Find a sunrise.
Bike or take a stroll on the Carriage Roads
Check out Bass Harbor Light House
Explore Eagle Lake
Edited with BlogPad Pro